When I Googled for images of heels for yesterdays blog, I came across some of the most bizarre footwear. Just take a look at these.......
The "No-heel" high heel
Then we have the backwards heel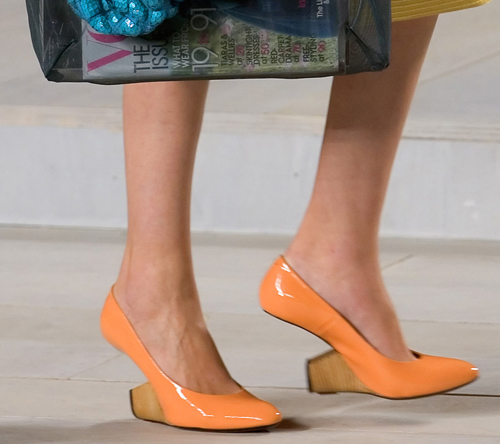 Although these are quite clever - a stiletto that coverts into a flattie
And then we come to the
WTF!?
category
Give me a pair of walking boots any day.