...and a Greyhound does running!
I am finally getting around to sorting out my holiday photographs. Damn, but it seems like a lifetime ago already!
This is the first set that I am going to bore you rigid with over the next few days!
This is a sequence with the Lurchers playing on the beach. It was a grey and miserable day so I apologise for the pretty poor quality of the photographs!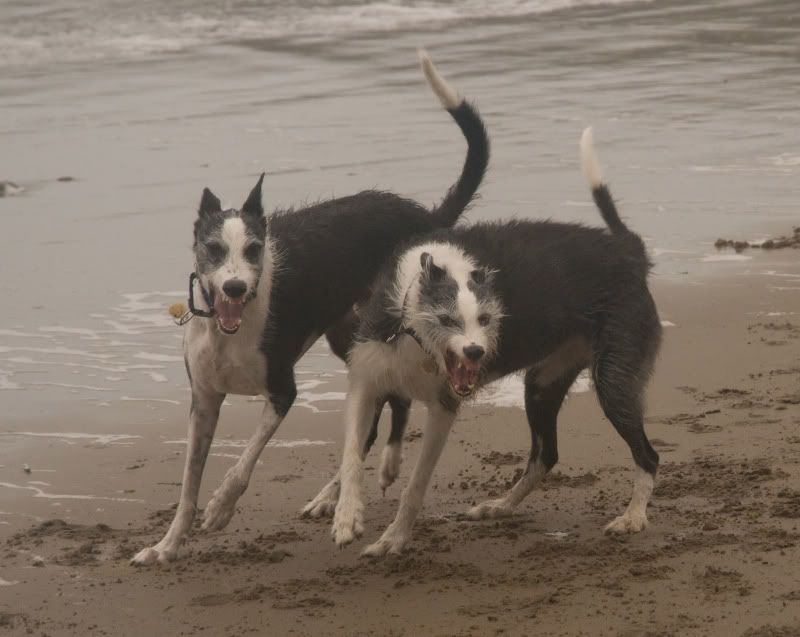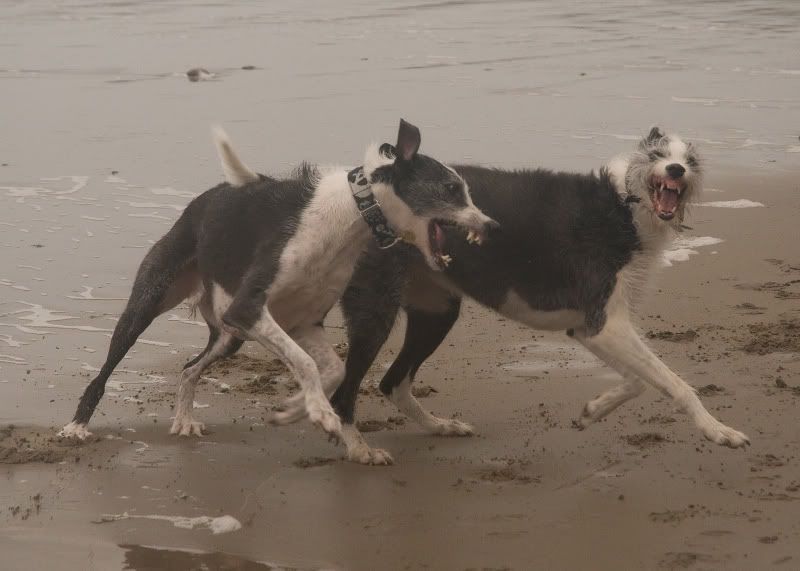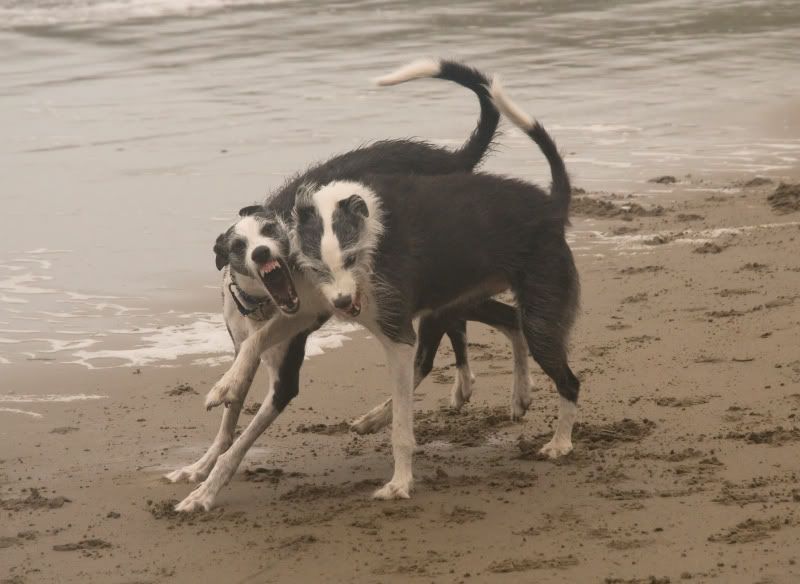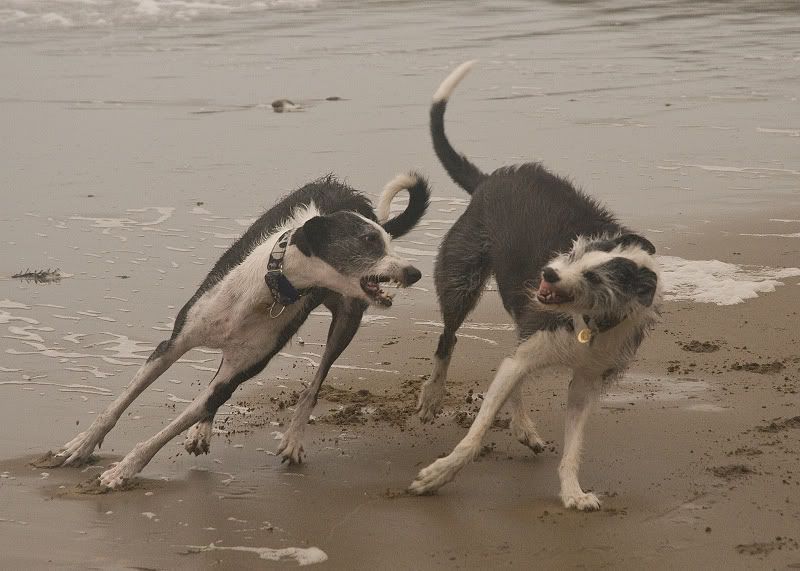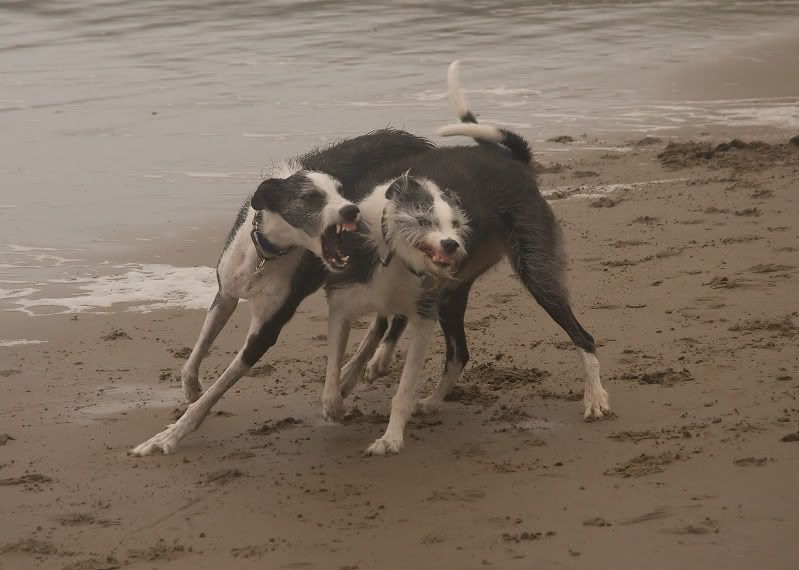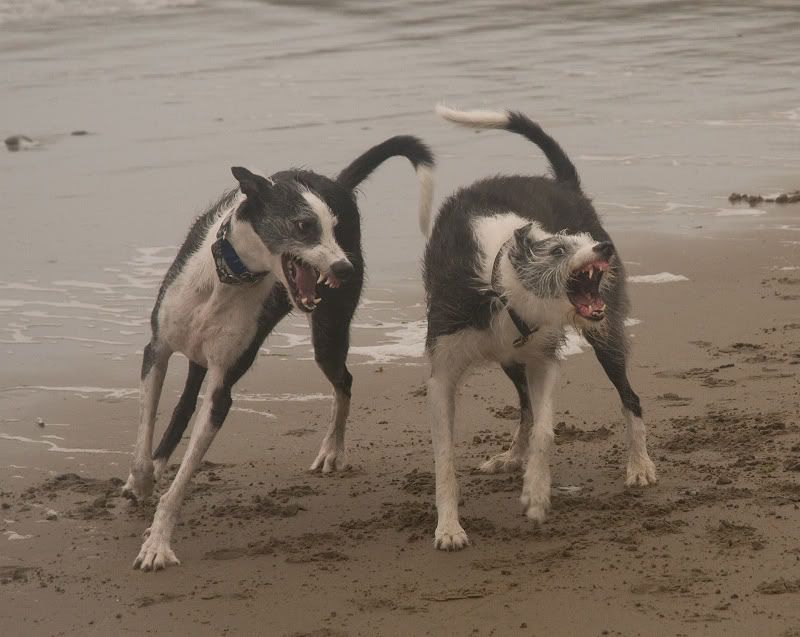 The fantastic thing, or one of the fantastic things, about the cottage we stayed in was that it had an enormous dog-proof garden that meant the Greyhound got to really stretch his legs. One afternoon he took off for the sheer joy of it and I just managed to capture this one!