Having signed up to Blog 365, we actually find ourselves in a year of 366 days so the kind souls at Blog 365 have said today can be a non-blog day.
So I just thought I'd blog to say that, well, I'm not blogging today.
Except here I am and I am going to blog because today I've bought something I've been wanting since I can't remember when.
I've bought a pair of cowboy boots! Yee hah!
Yes, pathetic I know, that I can get so excited about a pair of boots but there you go! They are second hand from flea-bay so they are nicely worn in. They need re-heeling and they are a bit scuffed but nothing a bit of boot polish won't sort out. But the best bit about them is that they have some wonderful engraved heel tips on them.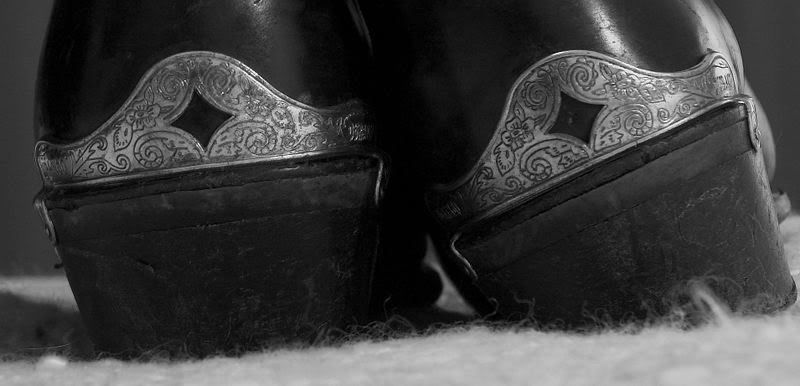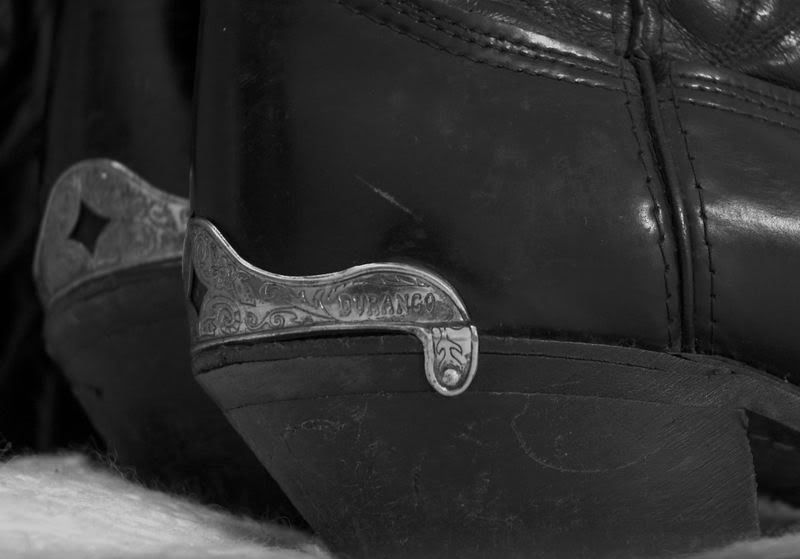 And I love them!