You might remember that back in February I threw a
hissy fit
over the state of the area outside my front door and the general state of the garden. Things didn't improve much over the following weeks.
Then on Thursday I got stuck in. I started clearing the area in the yard (which really is a yard as opposed to the garden which is at the back!) that has become overgrown. Now I'm left with a patch of bare earth that I'm not sure what to do with so I've bought one of these
mini-greenhouses
and I think I might put it there as it catches a lot of afternoon sun. I've planted up two pots with some Margarite to go outside the front door and put some more herbs in the herb bed. I've planted up some other pots with small shrubs and bedding plants which have been dotted about and will give a nice splash of colour.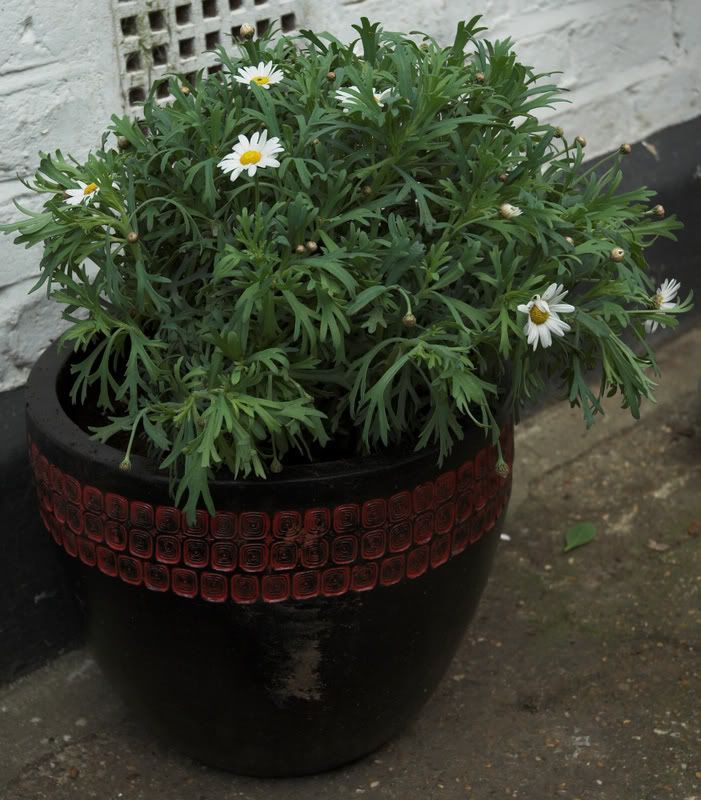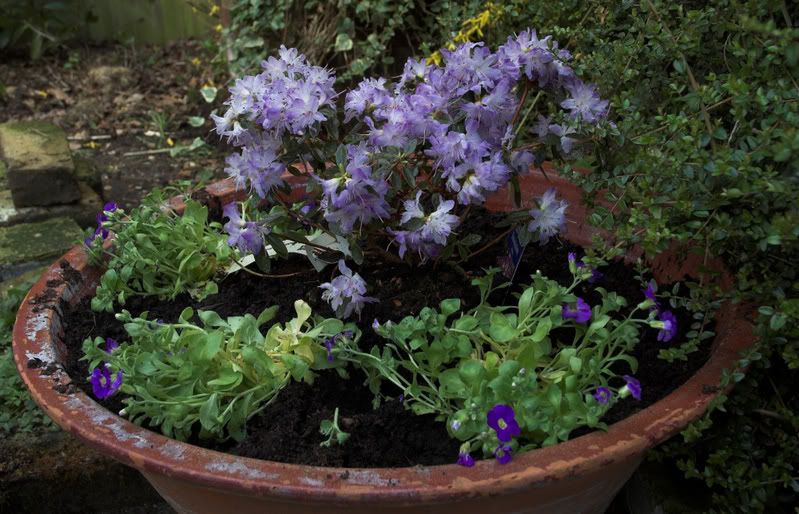 I've also sown some Dwarf French bean seeds to go with the tomato and chilli-pepper seeds I sowed two weeks ago. They are currently living in our shed which, because it has the freezer and a fridge in it, is warm enough for them, and under the window should be light enough. But with everything else in that shed it's starting to get a bit crowded so fingers crossed the mini-greenhouse will do the job.
Himself has also been off for the last two days and has got stuck in to paving the yard at the side of the house and a smaller area in the garden that was getting very muddy (not that the rest of the garden isn't muddy but this patch is just worse than the rest). He's doing a great job and it makes such a difference already.
I think we are starting to have a home that, on the outside at least, looks like someone might care about it. The inside is a different matter. We have had "weather" over the last few days. One minute sunshine, torrential rain the next. Every time the Lurchers, Brodie or Himself and I walk in, we leave muddy footprints everywhere. There's just nothing I can do about it so, much as it's driving me insane, I need to take a deep breathe, wait for Himself to finish and then clean right through. Cleaning it and then seeing it get all muddy again over and over will just be soul-destroying!