St David is the patron saint of Wales and today is the day that Welsh people around the world celebrate, well, they celebrate being Welsh!




The heraldic emblem of Wales is Y Ddraig Goch, the Red Dragon, and this morning I hijacked my neighbour's flag pole and raised my Welsh flag in celebration.



Wales has two traditional emblems aside from the flag. Men traditionally wear a leek on St David's Day. An odd choice perhaps, wearing an onion on your lapel, but, according to legend, St David ordered his soldiers to wear the leek on their helmets to distinguish them from their opponents in battle against the Saxon invadors.


Women more tradionally wear a daffodil on their lapel.
Possibly the reason why the daffodil is used as an emblem is that the word for daffodil and for leek are the same in Welsh (Cenhinen = Leek, Cenhinen Pedr = Daffodil).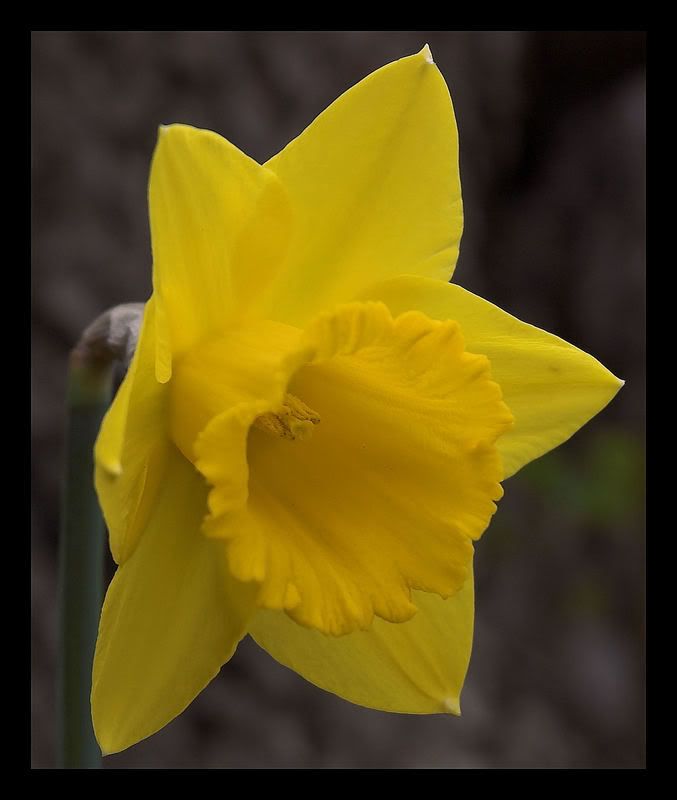 (Taken in my garden this morning!)
It is said by some that the daffodil is encouraged more by the English government, as it does not have the nationalistic overtones that the leek has, with its association with the defeat of Saxons.
When I was a child, we always dressed in the national Welsh costume to go to school on St David's Day. T
he typical Welsh costume consists of a hat, made of black felt, with a high crown and wide brim, which is worn over a lace cap. A red flannel shawl is worn over a crisp white blouse, and a full skirt made of wool with a black and white check pattern and a starched, white apron.





So, whether you are Welsh, or have Welsh ancestry,
Dydd Gwyl Dewi hapus!