As requested, an update on the poor boy that came into
Greyhound Gap's
care on Sunday.
Lisa's
report:
"Bless him this lad is an angel. He has decided he doesnt want to be in the kitchen and has made his way into the livingroom with my pack. I am so proud of them they have given him space and know how poorly he is and apart from a bit of nose rubbing and a few kisses have left him be. We gave him a nice wash down as he is smelly but not up to having a bath. He just lay there whilst we washed and dealt with his scabs and sores and seemed to really enjoy it, he even tried helping us. Last night when I was eating my tea he sat on his bottom begging for it but without getting in my face just polite and waggy. He then climbed onto the sofa, he has obviously been a house dog because apart from the first accidents yesterday he has now been spotlessly clean. He joined us upstairs last night and had the memory foam type bed by my bed and we didnt hear a peep from him he just slept soundly all night. This morning its a happy alert waggy boy that greeted me, he got straight up and headed downstairs and then to the dog gate asking for his breakfast which he ate straight up. He is now snoozing away kicking his little legs and dreaming.
"
Morph has been to the vets and he is on antibiotics - orally because there was no flesh there to inject into. One of the pressure sores actually has his bone showing through and there is an inch of bone showing at the end of his tail. These pictures show even more than the ones I posted on Sunday what a poor condition he is in.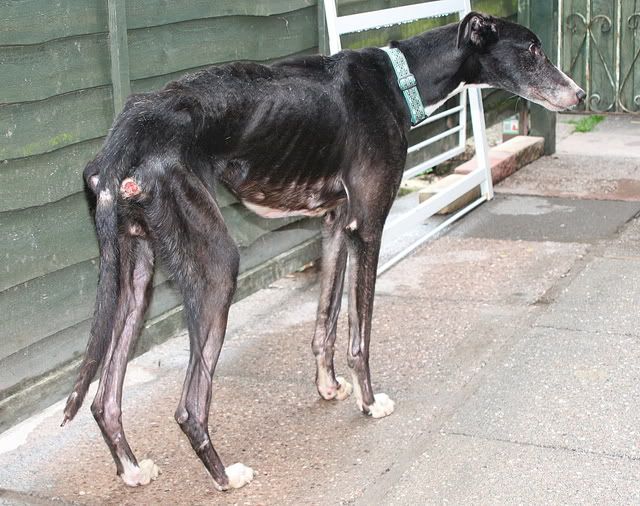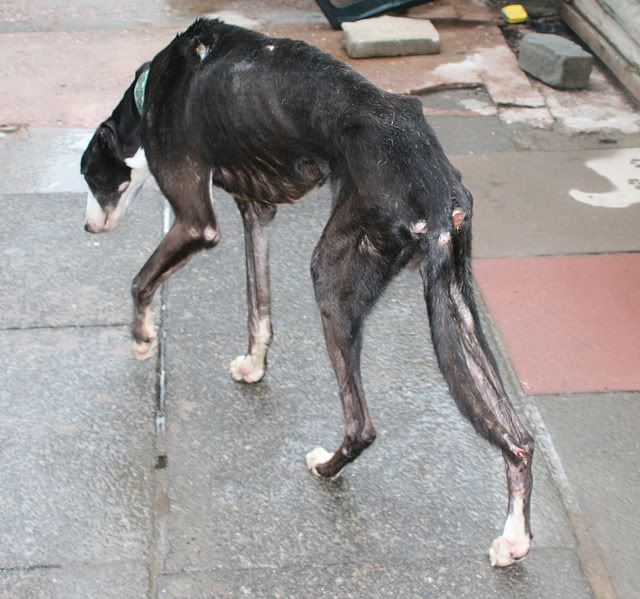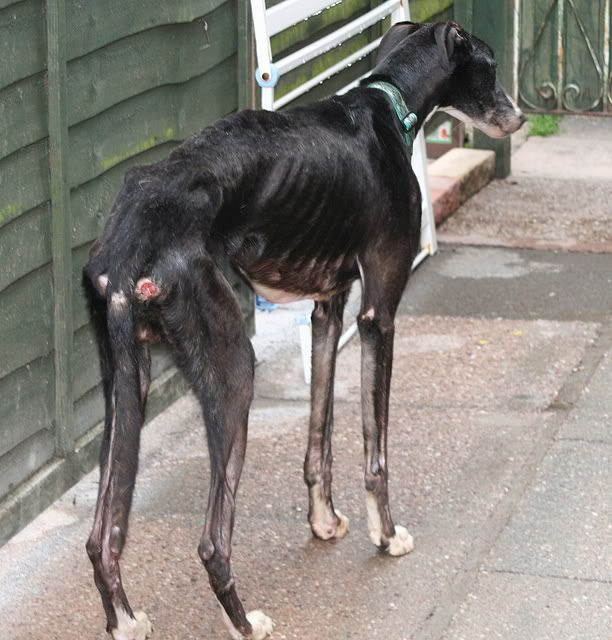 But then yesterday morning, this happened: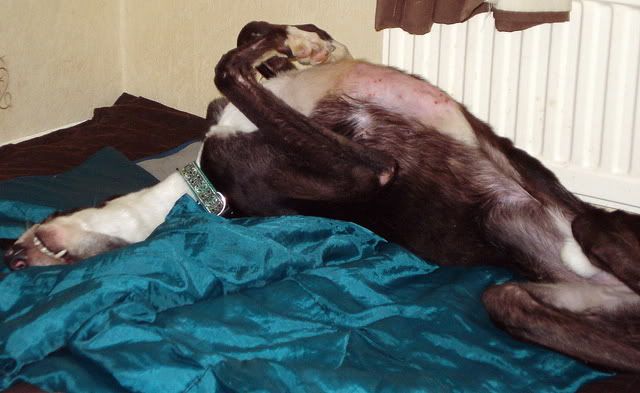 If you know sighthounds, you'll know that roaching like this is normal. But to see a rescue dog roach is extra special. To see Morph roach less than 24 hours after he came into Lisa's care had us all shedding more than a few tears.