You all will remember that poor boy that came into Greyhound Gap's care last week?
If not, here's a reminder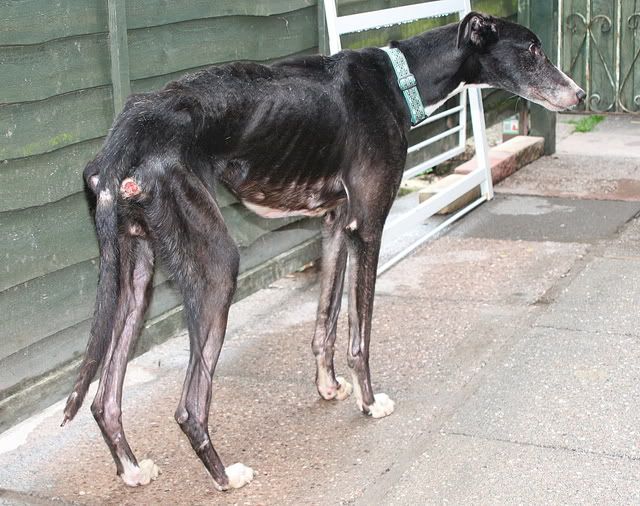 And 11 days later? What a difference!
Lisa's report:
This boy is a doll and has continued to amaze us with recovery. The weight has flown on now and the sores are starting to heal. Although I kid you not, he has eaten a 15kg sack of fish4dogs since he landed a week ago on Sunday, and a pile of Nature Diet Puppy so I'm not surpised. He has his routine to a T now and when his 7 meals a day are due he walks a track from me to the kitchen gate and back until he is fed. He isn't far of ready now to drop down a meal or two so I think there may be anarchy.
Morph has also decided that being the entire male in the house he should be respected, he chunters and moans at the other dogs when they are playing and will bark and stand over them so is having to be supervised and told that, actually, it's not acceptable.
We head off on holiday on Saturday and Morph will be coming along so has his swimming trunks, shorts and beach shoes packed.
And are we Cheeky? Yes we are!