Welcome to Fun Monday! 59 participants...anyone know what the record is!!?
For today's Fun Monday, continuing in the spirit of "being interested in people", I would like to know, or see, what's on, in or under your bedside table! So open those draws and bare your soul to us! Is there anything special there that has a story or a memory that you can tell us about? Books that you keep there to delve into from time to time? Trinkets that you don't know where else to put? Let's see!
Well, this is my bedside set of drawers.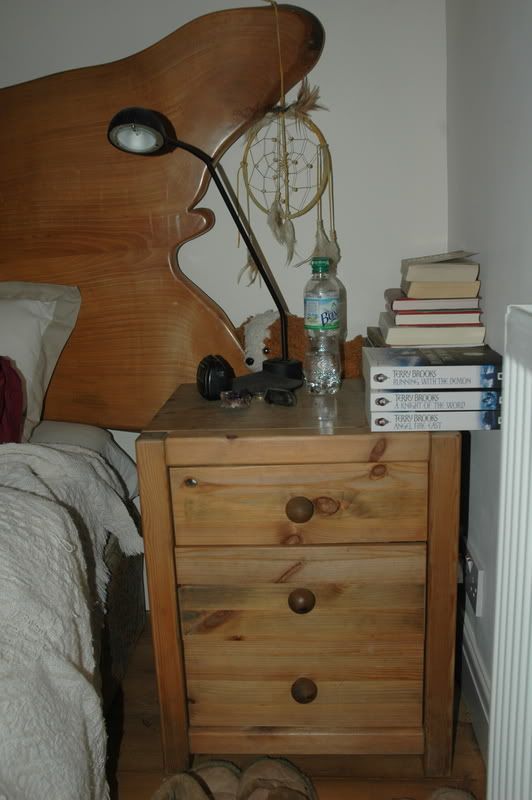 The first thing you have to know is that there is very little furniture in our house that is new. We do like to recycle old furniture,

although

this is partially due to the fact that there was very little money about to buy new furniture when we first set up home together 13 years ago. But we both love old things and we still try to buy second-hand if we can. Himself found this cupboard in a skip! I loved it so he cleaned it up for me and it looks lovely. Inside the drawers are several
scribbled
four-digit numbers which I suspect are pin numbers for credit cards. If I ever found out who this belonged to I could have a field day with their credit cards, if I were so inclined.
So, moving in a bit closer, these three books are the series that I'm currently reading.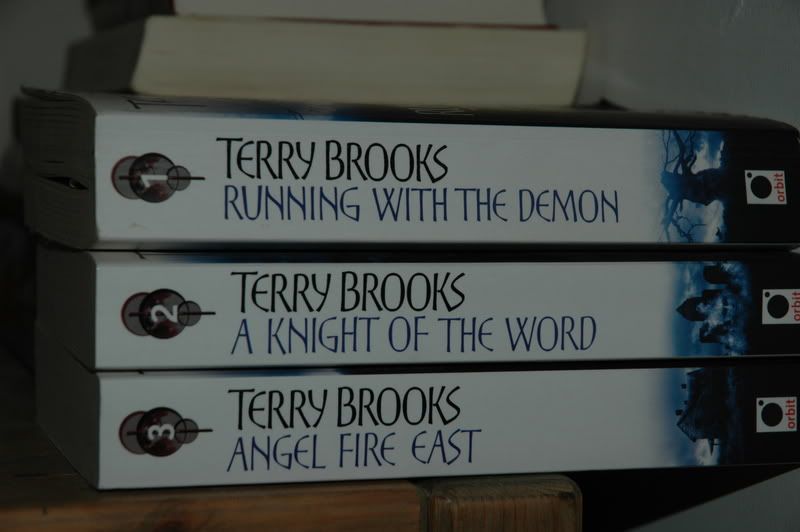 And these are the
selection
of books that I have either recently read and not put back on the bookshelves yet, or books that I dip into from time to time. We plan on giving a home to some ex-battery chickens in the next few months, hence the Living with Chickens book. You can probably also tell that I'm a big Terry Brooks fan!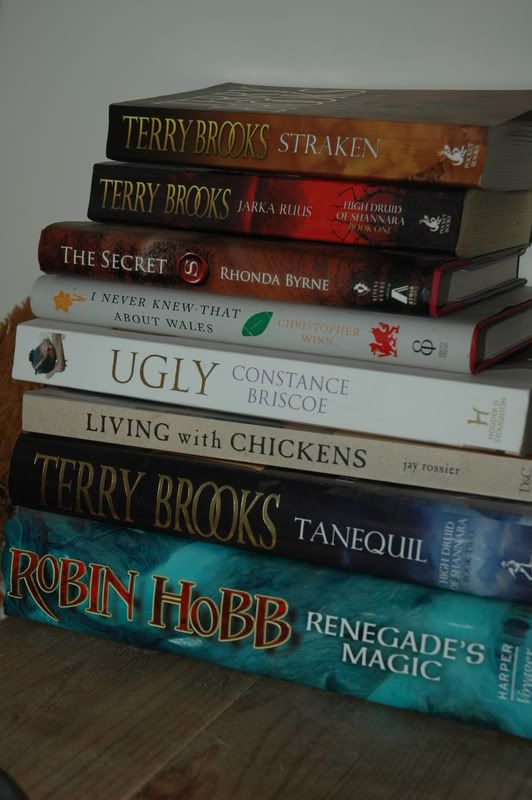 Next to the books is some loose change, my alarm clock, an amethyst crystal bed and my crystal, a piece of Smoky Quartz. It is my grounding stone and the one that is never far away at times of stress. Smoky Quartz helps to set aside
willfulness
and headstrong behaviour and has the ability to transform negative energy, and is
particularly
effective in dealing with anger and resentment. It is a stone that helps you be here right now, in the moment.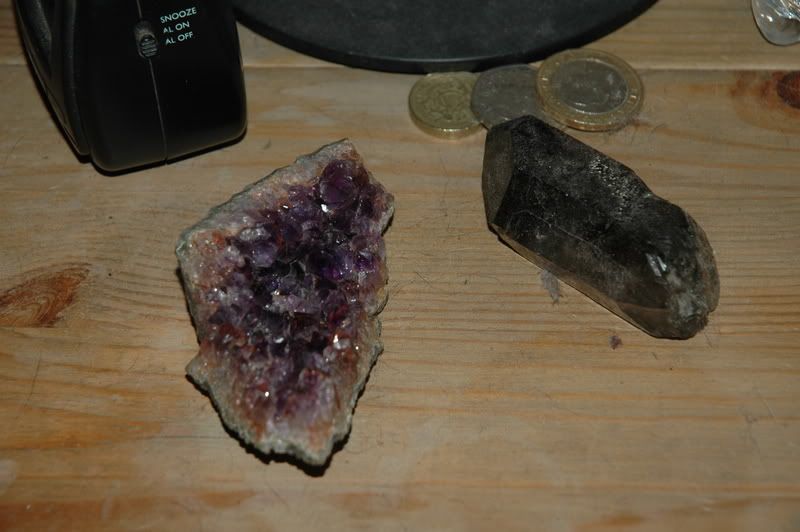 In the top drawer lives a few more books that were stocking filler gifts for Christmas which I haven't read yet. Also in there is some hand cream,
Hypercal
skin cream - I swear by that stuff for spots and cuts. Its skin-healing properties are amazing. There's also a spare pair of glasses, some headphones and a few pieces of jewellery that haven't made it back into my jewellery box yet.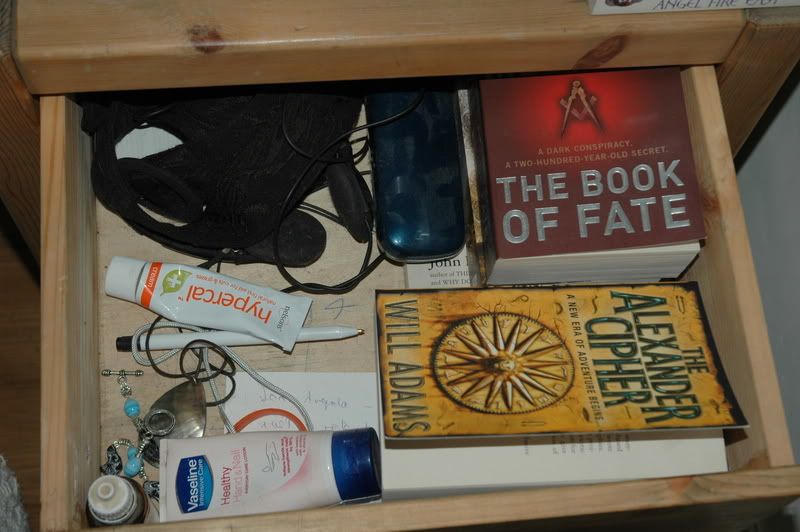 Next drawer down holds some Christmas editions of magazines that were supposed to help me me re-create a perfect Christmas. What a waste of money they were! You needed 36 hours in a day, lots of money and no hairy Lurchers to achieve what they suggested! Underneath those is my hot water bottle!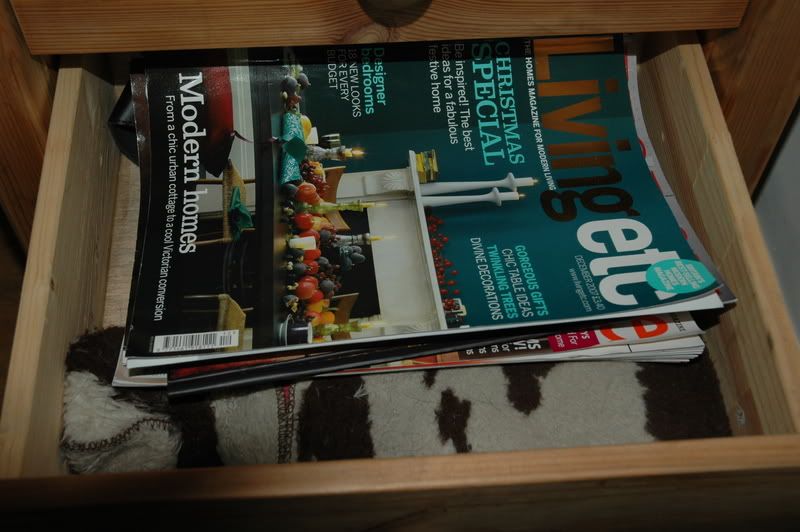 Bottom drawer...in here is my crystal box. Himself gave me this box as a birthday present a few years ago. He found it in a junk shop and he spent ages making it look beautiful and inlaid all that mother of pearl himself.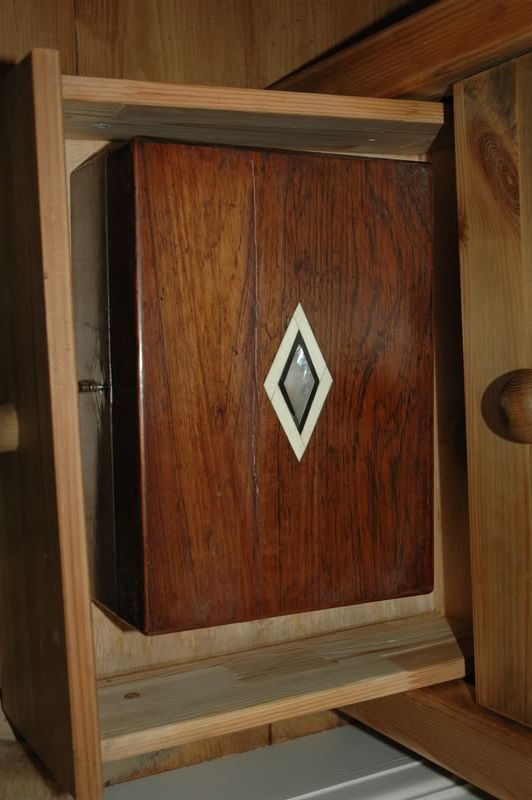 He even made the insert tray to go inside. This is a selection of my crystal collection. I don't use them as much as I used to to but they are there when I need them.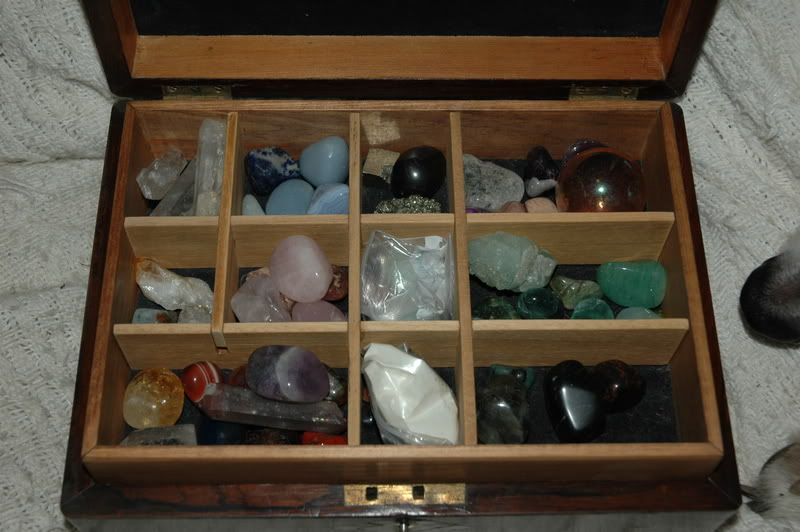 Hanging just above is my dream-catcher. I went through a phase of having some horrific nightmares and I really do believe this helps take the nightmares away.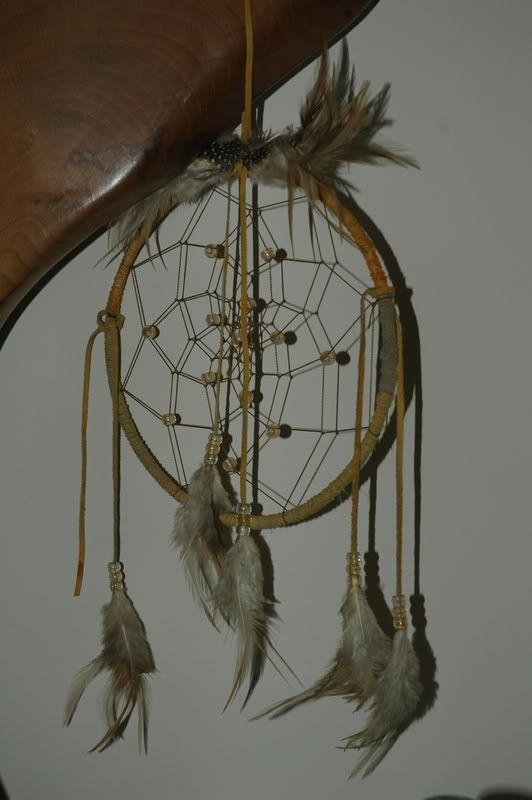 Last but not least is Charlie. Charlie was a present from my grandparents when I was eight. He has been with me everywhere since, much to
Himself's
amusement, and he has even survived
Lurcher
No.2's predilection for
de
-stuffing
anything
fluffy.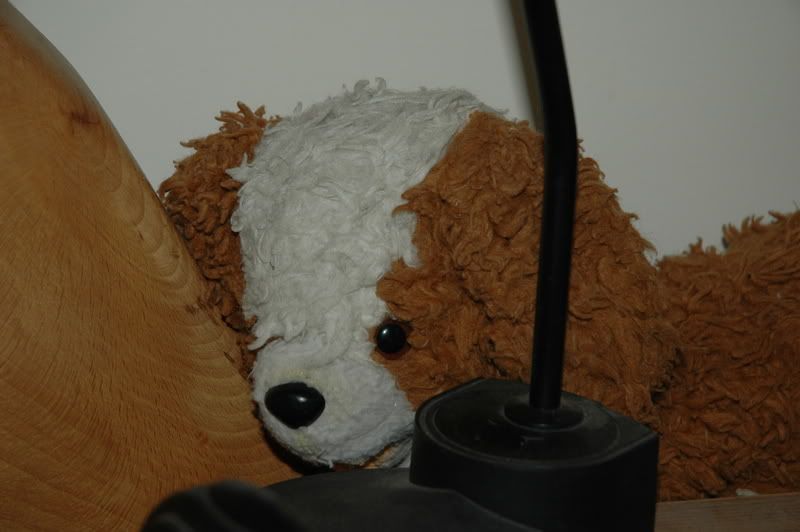 So there you have it! Please visit all the other paricipants in this week's Fun Monday. You can find links to all of them in the sidebar to the right of this post!