Lisa at
Lisa's Chaos
is our host for this week's Fun Monday. This is want Lisa wants to know about:
Let's meet your pets. I think most of us have at least one pet and I would like to see your fluffy or scaly pal. If you don't have a camera you can tell us about him/her/them. If you don't have a pet tell us about a pet you had or a pet you want. If for some weird reason you hate all animals we want to know why gosh-dang-it.

Ooooh now are we on a subject close to my heart!! I could, and indeed did, write a very long blog about all the pets that I have had the good fortune to share my life with but it was so long that I would have lost you all before you reached the halfway mark so I have decided to focus on The Lurchers and save the rest for another blog. Suffice to say that, except for a few lean years when I was at college and getting my career off the ground (hah!), there have always been dogs in my life.

Lurcher No.1 came, surprisingly, first. Himself had always wanted a hairy grey lurcher. So we set about finding one. Except that the first lurcher pup we came across was Georgie. And once I'd set eyes on her there was no way we were going home without her. And she was not grey. Or hairy. She was smooth coated and black and white. Hey ho!

Day 1.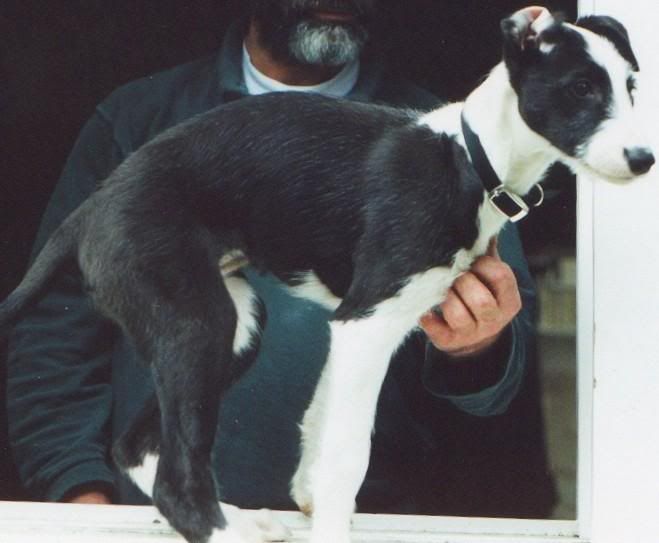 Georgie is my soul dog. She is such a character and there is no doubt in my mind that she has been here before...in human form. It almost seems like she gets so frustrated sometimes at not being able to say what she wants to say! She is a dream of a dog...so laid back that nothing fazes her for a minute. She likes to think she's top dog but really can't be bothered to enforce it so just kicks back and enjoys herself! She loves people and considers herself to be a real "meet and greet" dog, particularly if she comes to work with me when she has to say hello to everyone that walks through the door. She's also a smiler, baring her teeth in an enthusiastic grin when she meets old human friends. She is much more a people dog than a dog dog, preferring the company of people over other dogs.

And now? And now she is hairy!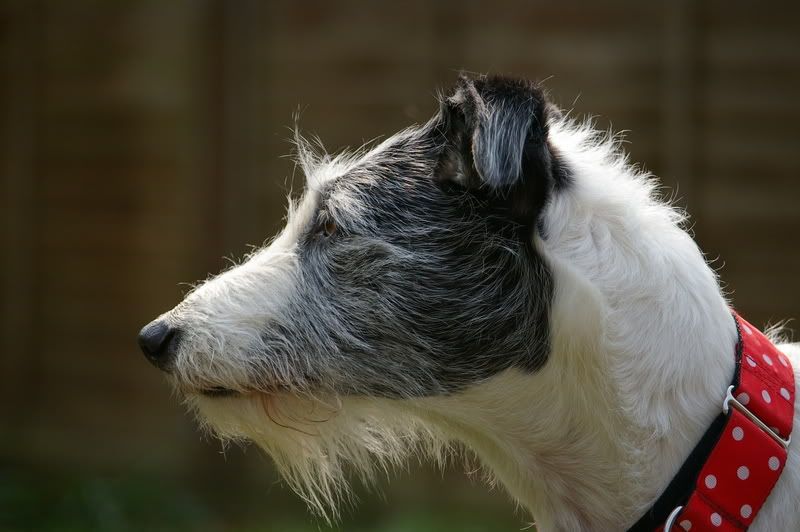 And then came Lurcher No.2. Tyler.
Day 1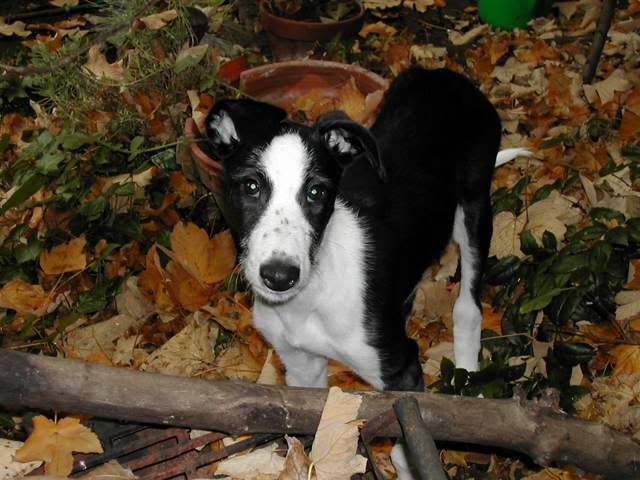 Georgie might be my soul dog but Tyler is my heart dog. I love my dogs equally but Tyler has stolen that little centre of my heart. Georgie is so confident and sure and can look after herself whatever the situation but Tyler is much less confident and finds some situations stressful. He just pushes my "look after me" button!
Possibly my favourite photo of The Lurchers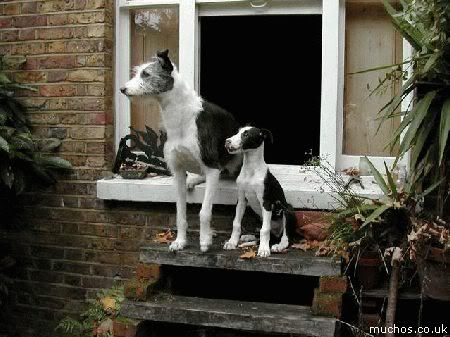 Tyler is a rescue from Greyhound Gap and didn't get the best start in life which I think affected his confidence and ability to interact with other dogs. But he is also goofy and funny and makes me giggle at some of his antics.
And now…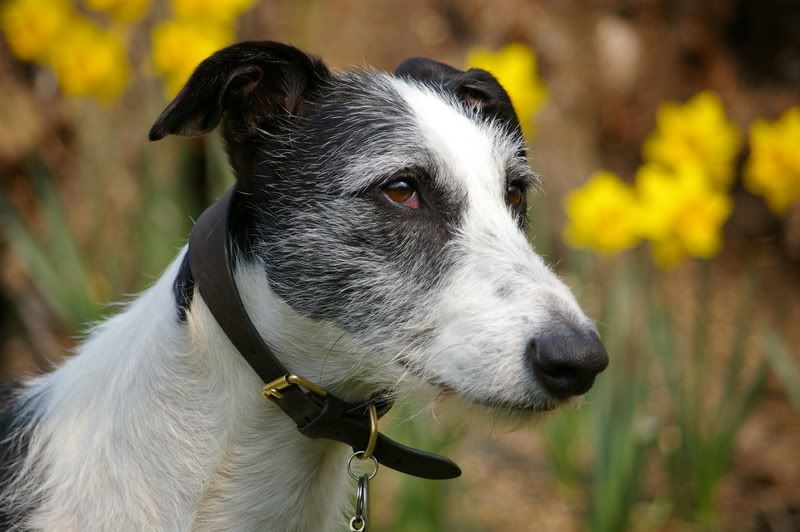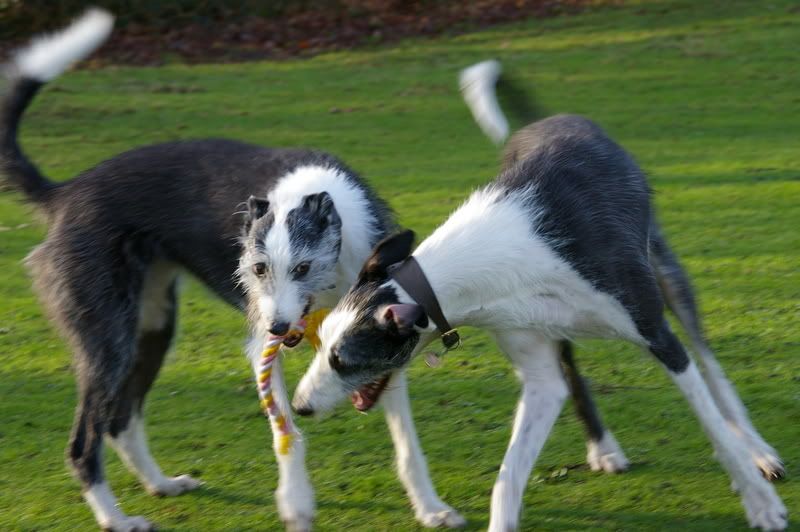 My dogs are my everything and their needs are put first above everything else in my life. I cannot put into words what they mean to me and how much I love them. There just are no words to express feelings that deep.
A lurcher, by the way, is a crossbred Sighthound. The cross will be between a Greyhound, Whippet, Deerhound or a Saluki AND a Terrier (usually a Bedlington or a Border) or a border Collie or a Staffordshire Bull Terrier. Those are the traditional crosses but there aremany crosses these days that can be called "lurcher" but the undelying rule is that there must be a sighthound in there. Georgie, for example, is Greyhound x Saluki x Border Collie x Bearded Collie so she is quite thickset for a lurcher. Tyler, on the other hand, is a Greyhound x Deerhound with, we believe, some Border Collie and he is very much the classic sighthound build - long legs and deep chested.
Don't forget to go over to Lisa's Chaos and catch up with all the other Fun Monday blogs!