Vicki over at
Catching Light
is hosting this weeks anniversary Fun Monday...it's been a year since Vicki started the ball rolling!
It's also another anniversary today....my Birthday!
The very first Fun Monday was the view from your front door and so Vicki is re-creating that one for this week and this is the assignment:
For those of you who did NOT post a picture of your view from your front door
(that'll be me as I'm a Newbie!)
, then your assignment is to post a view from your front door. To do this you stand in your doorway looking outside and take a picture. That simple. We (I) want to see what you see when you look out your front door.


The view from my front door is not that inspiring at the moment. We moved into the cottage just about a year ago and there was so much to be done inside that the outside has pretty much been left to fend for itself. We wanted to go through a whole year and see what came up so we could decide what to with it all - hence why it looks a bit of a mess at the moment!
My front door is to the side of my house so it's only just over a metre or so to the gate (please excuse my compost buckets!):
To the right - there used to be a bank of soil right up to the gate but OH dug it all back and built the brick wall. In the summer that bed is a riot of herbs and it looks lovely! It also gives us a small area where we sit and have breakfast in the summer, away from the prying eyes of our nosey neighbour!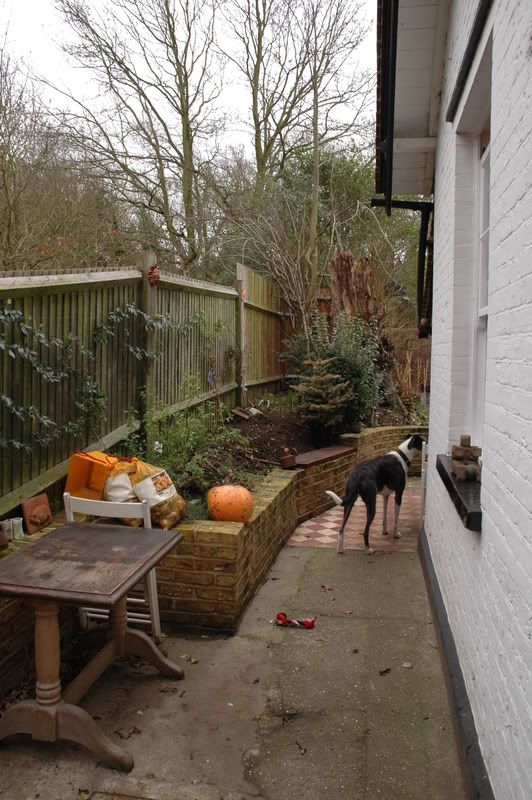 To the left is where I keep my bike, which I use to get back and for to work, and our boiler. The area to the right will either be paved over or we may plant some shade-loving plants there.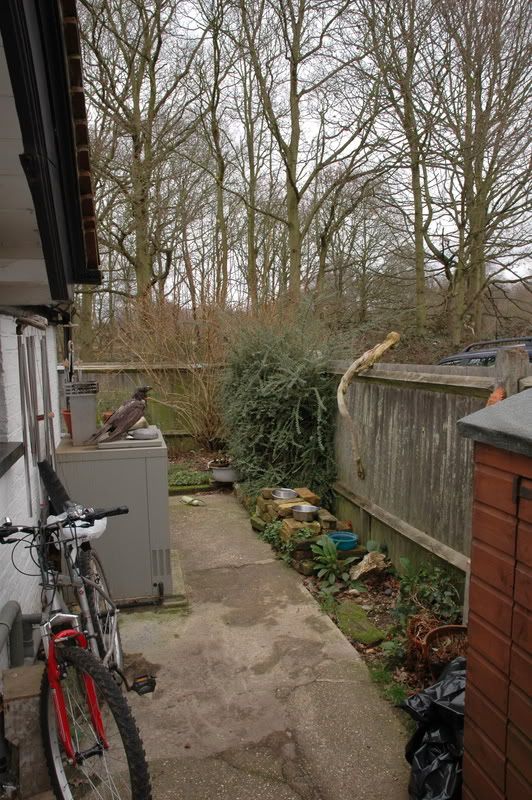 Outside the gate though is lovely! We live in the middle of Wimbledon Common and so we open the gate onto 460 hectares of land that is left natural. We have woodlands, grassland, ponds and all sorts of wild flora and fauna in the summer. It is heaven for The Lurchers! It's been grey and miserable all day but the sun just came out through the clouds so I ran out with my camera!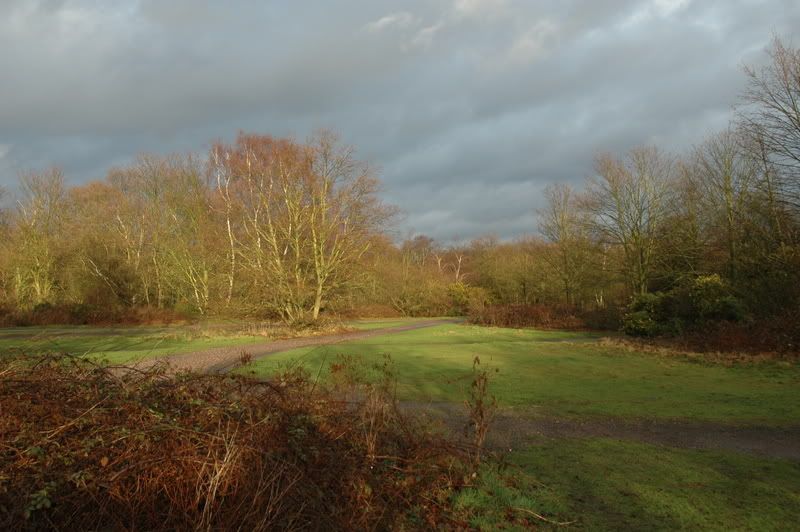 Head over to
Catching Light
to see everyone else's Fun Monday posts!
I am hosting Fun Monday on 28th January so watch this space for details! I've narrowed it down to two topics so am trying to choose one!