Let's go for a walk!
The assignment I set for you all this week was to take me on your favourite walk. In words or pictures. Or both of course! Tell me why it's your favourite and point out things of interest on the way
.
I had my walk all planned out for this weekend. The parents were visiting and I was going to take them on the walk too so we could all enjoy it. Then Saturday dawned bright and beautiful but by the time the parents arrived, it was too damn hot to take The
Lurchers
out - they don't cope with heat very well. Then Sunday dawned grey and overcast and the heavens opened for most of the day.
So instead of my very favourite walk, we're going on my next favourite. Which is just as lovely but misses out the bluebell wood.
Sauntering Soul says I live in a quaint cottage and that I have beautiful walks. That is very true, we are incredibly lucky to live where we do. I just have to open the gate and a world of walking is th
ere on my doorstep. But, on the other hand, how many photographs of trees do you want!?
So, here we go. Setting off heading out from the back of the cottage.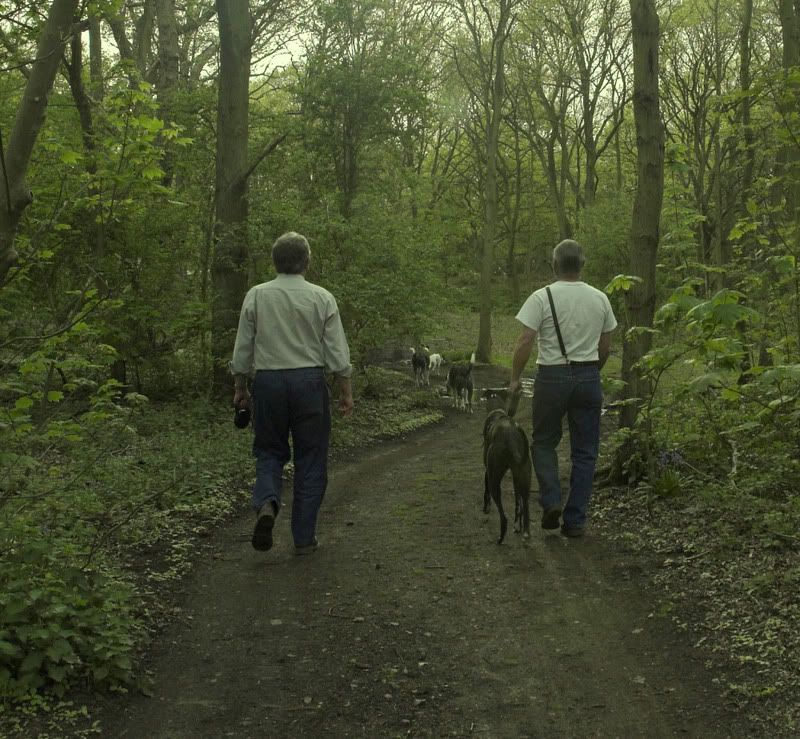 Next, we lose Millie the Whippet who has taken it into her head that she wants to go for a run and we can call until we're blue in the face. She knows where we are and can see us but will come back in her own sweet time thank you very much!
Then we head off across the golf course. Because this golf course is in the middle of a public open space, the golfers that play here all have to wear red shirts so that they can be easily seen.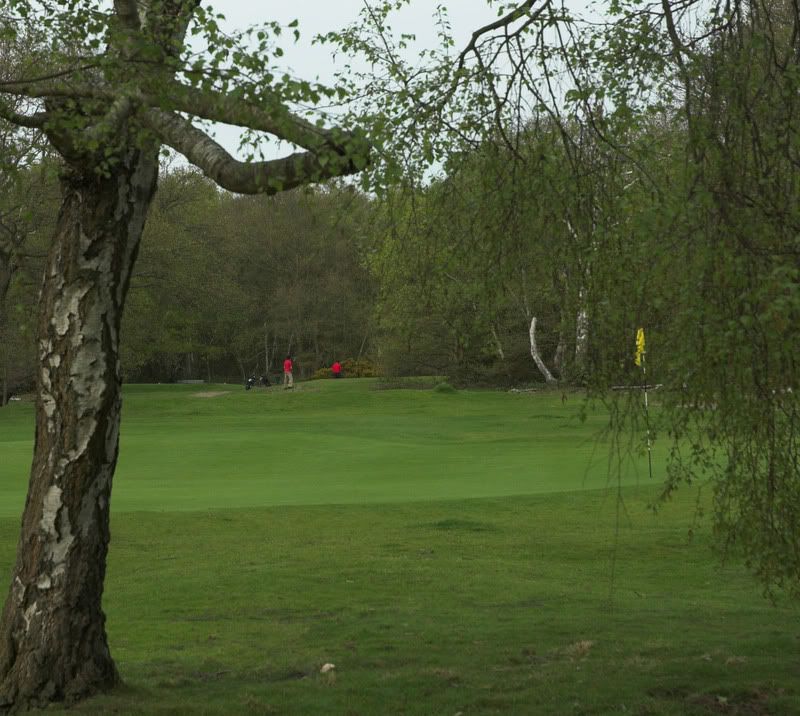 From the golf course, we head down into the woods and cross a little stream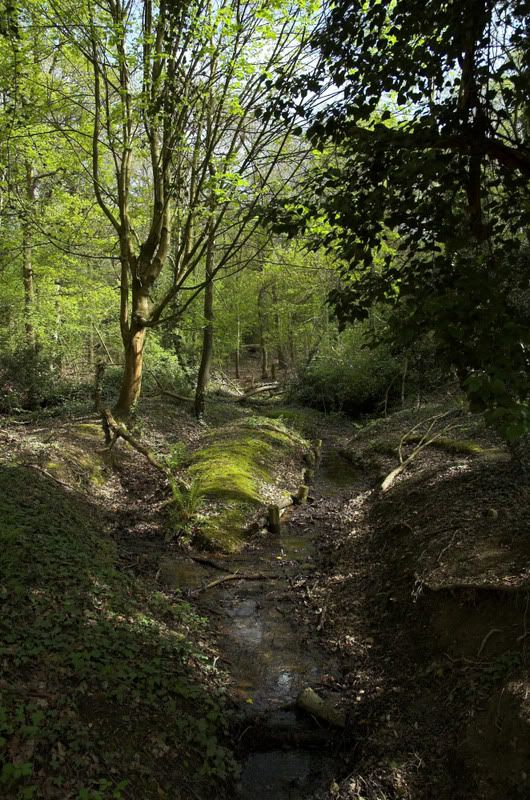 We follow the stream up to its source so that
Lurcher
No.1 can have a lie down in the water.
There is also an old well here, which has been filled in now. You can see from the stones that they were laid in 1872.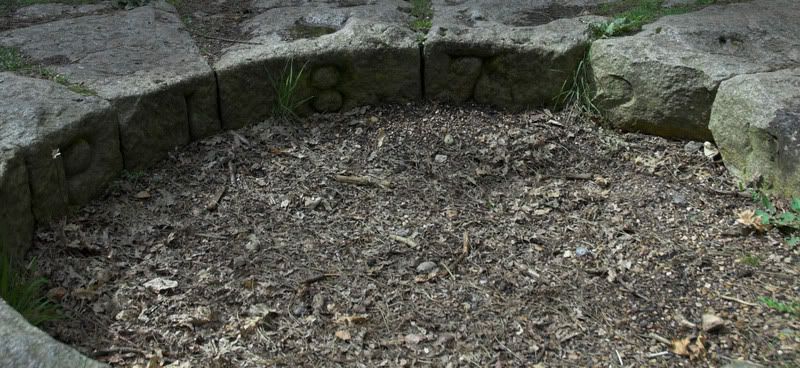 It is called Caesar's Well after the remains of an Iron Age fort which is some 400 yards away which was fancifully named Caesar's Camp - there's nothing to see there now but on an
aerial photograph
you can see a very faint outline of the two walls of the fort.
Next landmark on our walk is Bluegates Gravel Pit Pond. As the name suggest, this is an old gravel pit that was, up until a few years ago, fairly shallow and it always dried up in summer but we had it dug out and now it retains water all year and encourages a lot of pond life.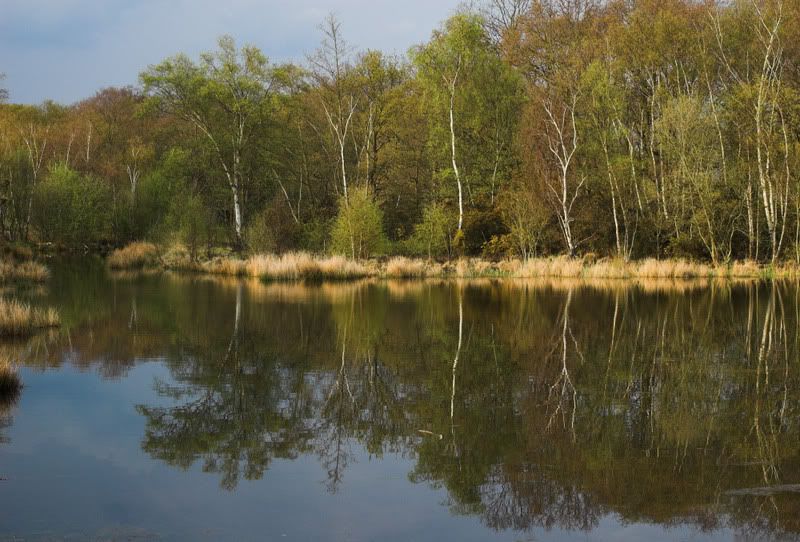 We then head back across the Common to the Windmill. This is a very prominent local landmark which was built in 1817 to serve the local community. The mill stopped working in 1864 and was turned into accomodation for 6 families - it's not that big so they must have been pretty cramped. About 30 years ago it was refurbished and turned back into a functioning mill, although it's not used commercially, and it's now a museum open to the public but children can still have a go at grinding wheat.
OK, onwards from the Windmill we go down the hill and arrive at Queensmere Pond.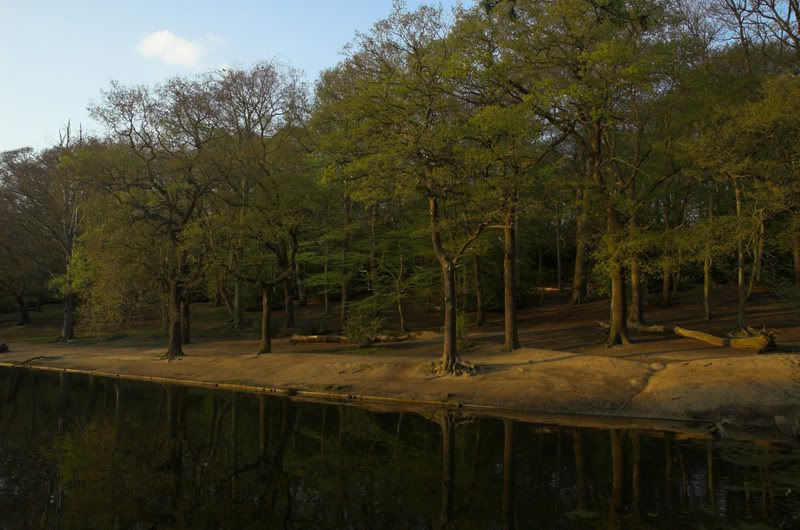 We had a pair of swans breeding here last year...until some local hooligan killed the male of the pair. For their own safety, we had them moved by a local wildlife group to another colony of swans a few miles away.
Then last but not least we head past the wonky tree...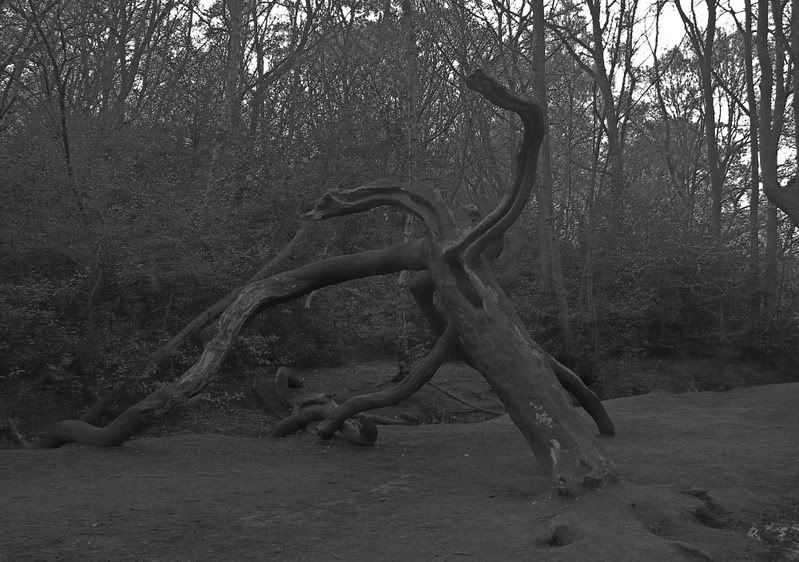 ...past some lovely clumps of bluebells...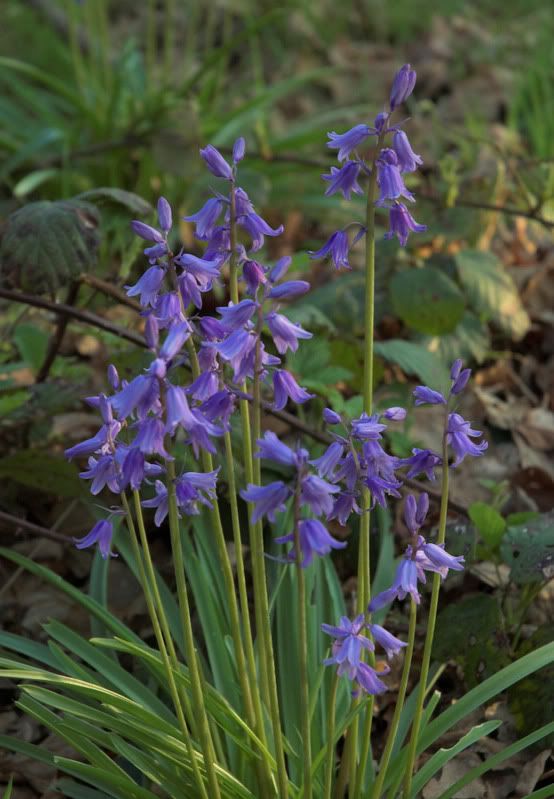 ...and reach home again for a well-earned cup of tea!
I'm looking forward to joining you all on your walks!