Pamela at
The Dust Will Wait
is our hostess for this week, and this is our assignment
The subject:
Show me in pictures or tell me in words what defines the place where you live.
OK, there are two things that define the place I live.
The first is this: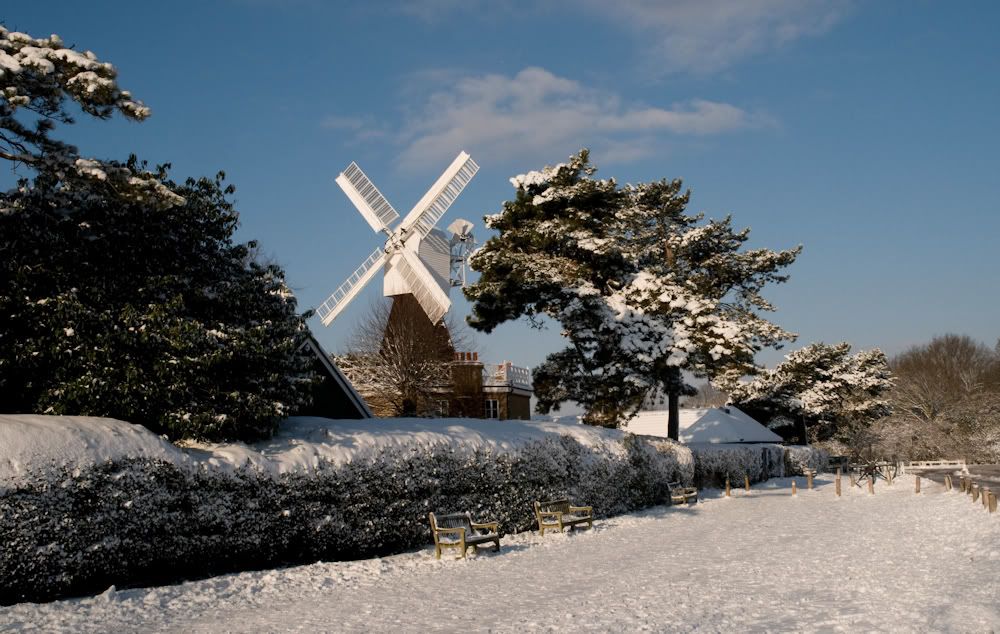 The
Windmill on Wimbledon Common
. It's historically important to the area and also a major feature and it's part of my job to help look after it, although I only play a minor role.
Secondly, and probably the thing that will be instantaneaously recognisable to you all, is of course the All England Lawn Tennis Club
and it's famous courts
The tennis courts are literally a mile or so away as the crow flies and, if the wind is blowing in the right direction, I can hear the cheering crowds from my garden.
So head on over to Pamela's and see who else is participating.