My latest foster, and my first greyhound, arrived yesterday. Ruby is a 6 year old ex-racer and , unfortunately her teeth were left to rot causing such an infection that when she came into
Greyhound Gap's
care, she had to have 31 of her 42 teeth removed, as well as part of her jaw, as the infection had spread.
She smiles, she likes to be sung to..."Rooooooooby Roooooooooo", she groans, her tongue lolls out of the side of her mouth because she doesn't have the teeth to keep it where it should be, she grates what teeth she does have left and she drools. But she is the sweetest, funniest greyhound I have ever met and she is so going to be someone's heart dog. Lisa thinks she'll stay. Hah!
I asn't found the sofa yet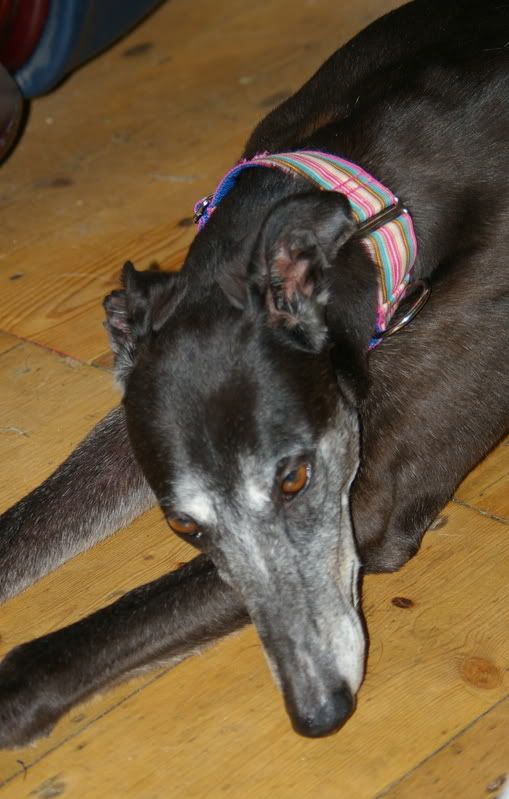 Now I ' as!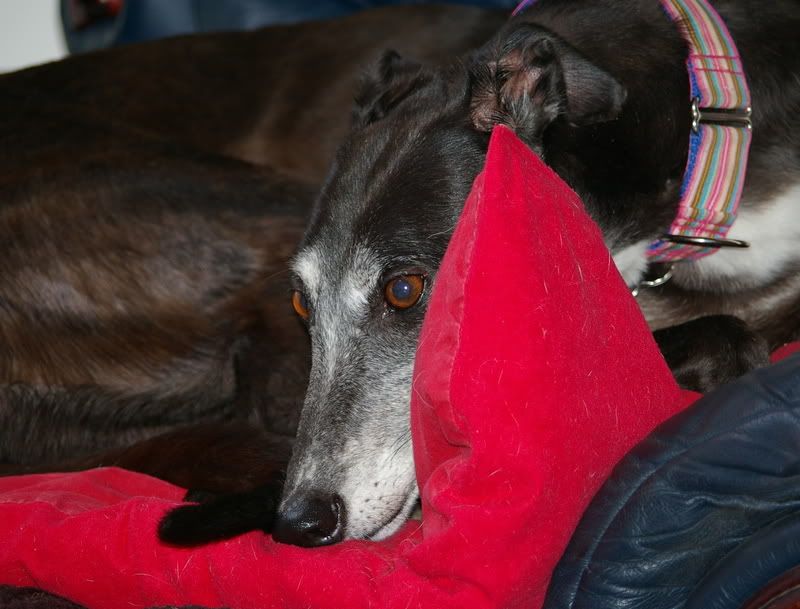 And Lurcher No. 2....just because!