Lily our Foster-Lurcher is definitely off to her new family on Satuday morning. I'll be dropping her off and seeing her settled in and then I'm off to Dover to pick up my next foster.
Meet Bruno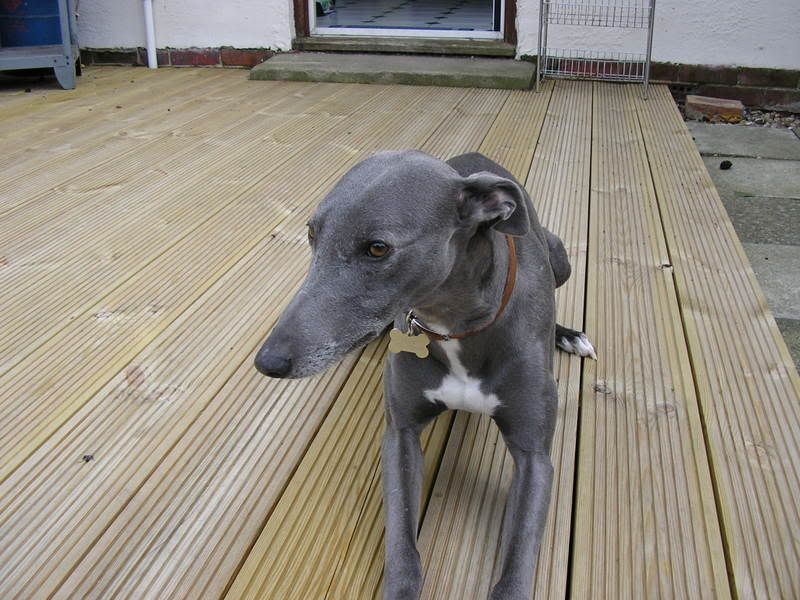 Bruno is a 6 year old whippet whose owner can no longer keep him. Apparently he can be quite assertive (in the way only itty-bitty Whippets can) and dominant.
Soon sort that out when we get his balls chopped off next week.